Course details
【Popular menu ♪】 All-you-can-drink for 3 hours "Shabu-shabu or Hakata pot with all you can eat" 【6 items in total / 3480 yen】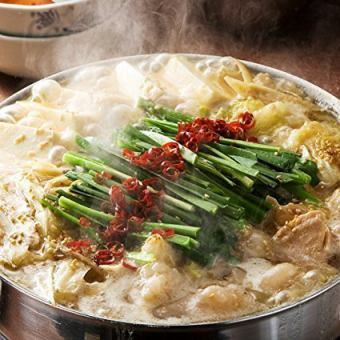 By using a coupon3480 yen
Tax excluded "All you can eat! Shabu-shabu or Hakata-nabe"
All-you-can-drink available

You can add customized sake · authentic Shochu as all you can drink as standard drinks available at +1000 yen (tax excluded).
Reservation deadline

Until 23 o'clock the day before the store visit date
Available days for reservation

Monday - Sunday - Public holidays - Holidays
All-you-can-eat all you can choose ◎ All-you-can-eat Shabu-shabu with high-grade meat and Hakata with pot!
Course menu
【1】 Seasonal appetizer
One dish which used seasonal ingredients abundantly!
【2】 Hokkaido vegetable salad
Fluent seasonal vegetables!
【3】 Hot fried potato "All you can eat"
All-you-can-eat potato fly ♪
【4】 Deep-fried young bird "All you can eat"
Deep-fried in-store preparation using young birds
【5】 Main menu "All you can eat"
· Shabu shabu-shabu
· Hakata dumpling pot
※ Please choose one from the above.【6】 Tightening the pot
ー ー ー ー ー ー ー ー ー ー ー ー ー ー ー ー ー ー ー ー ー ー ー ー ー ー ー ー ー ー ー ー ー ー ー ー ー ー ー ー
※ You can add 3 sashimi sashimi at + 500 yen.※ Friday and Sunday Holiday time is two hours
You can add as much as you want to drink 10 kinds of sake by ※ + 1000 yen.* The contents may change depending on the purchase situation.ー ー ー ー ー ー ー ー ー ー ー ー ー ー ー ー ー ー ー ー ー ー ー ー ー ー ー ー ー ー ー ー ー ー ー ー ー ー ー ー
All-you-can-drink menu
·draft beer
· Sapporo Classic
· Shochu · Sour · Shochu High
· Potato · wheat (rock · straight · water · soda split) / lemon sour / cork saw / lime sour / lyche saw / peach sour / man plum sour / oolong hi / green tea high
·Sake
· Cold · 燗
·wine
·Red and white
·Fruit wine
· Various rock · straight · water · soda split / plum wine / yuzu sake / litchi liquor / peach wine / mango sake
· Whiskey · Highball
· Black / High Ball / Cork High Ball / Ginger High Ball / Yuzu Hi Ball / Peach High Ball / Litchi High Ball / Mango High Ball / Guava High Ball / Ome Hi Ball
·Cocktail
· Panache / Shandigafu / Vodka Tonic / Mosconeur / Screwdriver / Reggae Punch / Peach Orange / Peach Fizz Di / Gin Tonic / Jin Back / Lychee Oolong / Rauchi Soda / Lychee Orange / Campari Soda / Campari Orange / Rum Tonic / Lamb Back / Cassis Soda / Cassis oolong / cassis orange
·Soft drink
· Coca Cola / Gingeraire / lemon juice / orange juice / oolong tea · green tea
· All you can drink special at +1000 yen
· 【Sake (cold · 燗)】 浦 霞 / Kubota sengusi / Katsumori Rice in the North / Kamiyama Kimoto 【Shochu (rock · straight · water split · soda split)] Black Kirishima / Unkai / Ren and / Yoriko / Waka Wheat noodles
2019/01/01 update